LANGUAGE ARTS WITH
MRS. COUNTS
Nathan Hale Middle School - REVOLUTION HOUSE

Welcome to my class. You will be embarking on an unbelievable experience during your final year at NHMS as an 8th grade student in Revolution House. I will be honest with you, it will not be easy. You will work hard, review, and learn many new material and concepts that will help prepare you to be successful in high school. If you adhere to my "Tips to Success," you will have a wonderful and rewarding year!
Tonight's Homework

THURSDAY, MAY 25, 2018

Review Chapters 7 and 8 in The Outsiders.
Complete the reflections for Chapters 7 and 8 that was started in class.
Bring your The Outsiders

book to class EVERYDAY!!!!

FRIDAY, MAY 26, 2018

Read (or reread) Chapters 10, 11 and 12 in The Outsiders. (FINISH THE BOOK!)
Complete the following that was started in class today:

- Unit #14 Vocabulary Packet
- Unit #15 Vocabulary Packet
- Chapter 9 Reflection
- Chapters 10 and 11 Reflections
- Reading Comp - Compare/Contrast
- Literary Analysis Critical CharacterizationBring your The Outsiders book to class EVERYDAY!!!!

​

Long Term Assignments​

Unit #12 Exam
​Wednesday, May 23, 2018

FINAL EXAM
MONDAY, JUNE 4 - READING
TUESDAY, JUNE 5 - WRITING






HOUSE NEWS

SBAC Relief - Bowling Party
​Friday, May 4

​Boston 2018
May 30, May 31, June 1




---
Powered by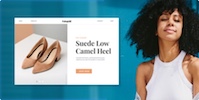 Create your own unique website with customizable templates.